Translational Medicine for Patients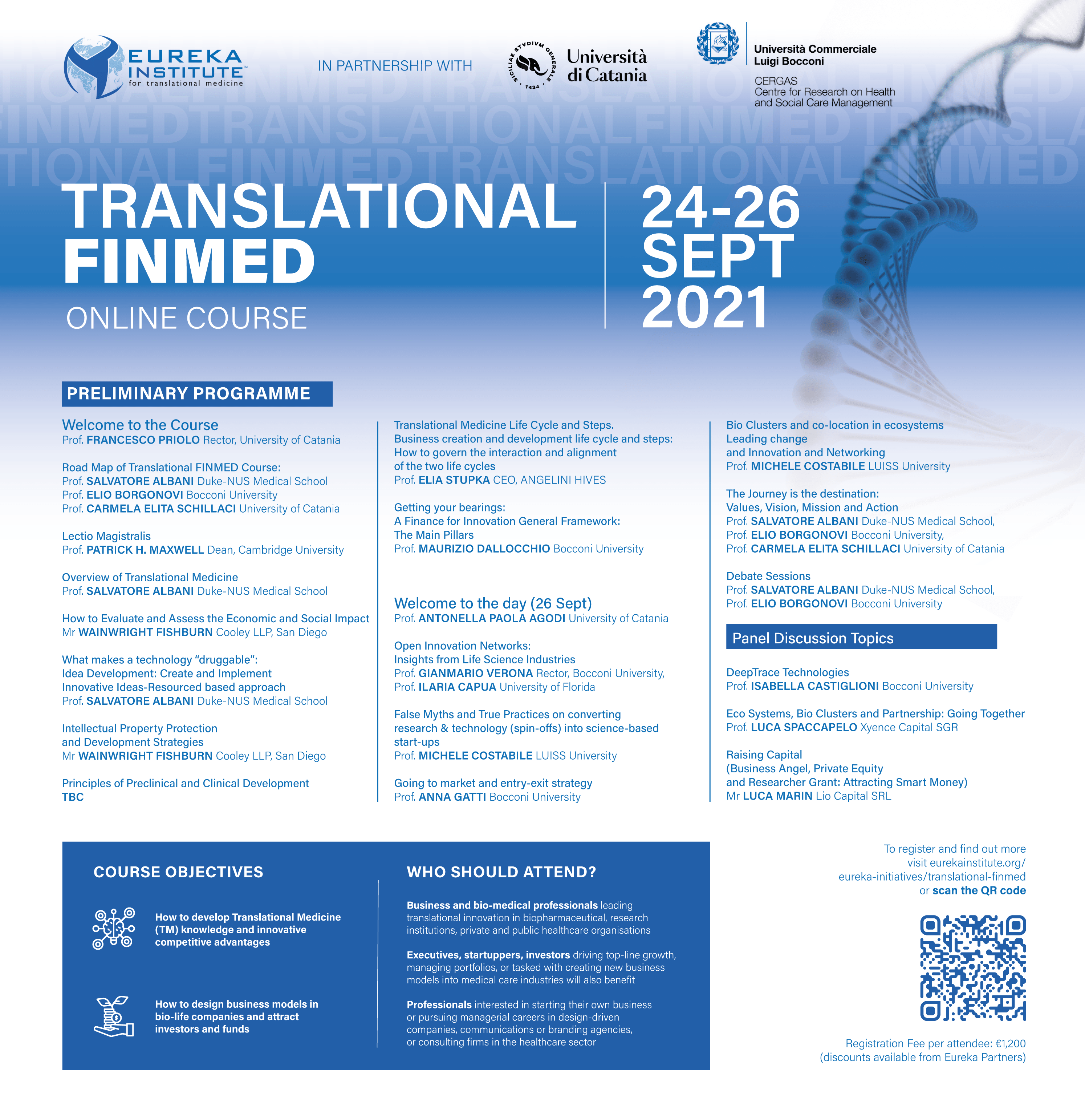 Eureka Singapore in partnership with CERGAS, Center for Research on Health and Social Care Management and Catania University designed and propose a program aimed at connecting Translational Medicine Scientists and Researchers to the health policy makers, managers and finance professionals.
The challenge is to promote, favor and enhance knowledge and culture cross-fertilization to speed development of start-up for the benefits of patients.
It is a unique opportunity for interdisciplinary understanding of the complex chain from ideas, scientific discovery, products development, care.
Students and Alumni from SDA Bocconi and Bocconi have a 50% discount.
For information about the program, please visit the dedicated page https://eurekainstitute.org/eureka-initiatives/translational-finmed/