Image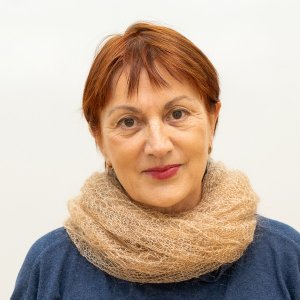 Affiliated
Viviana Mangiaterra is Associate Professor of Practice at SDA Bocconi School of Management (Government, Health and Not for Profit Division).
She is also Member of the Global Health team at Cergas (Centre for Research on Health and Social Care Management).
She is the course scientific director in several SDA Bocconi executive courses: i) Access to Medicines in LMICs, ii) Hospital Management Simulation course, iii) The Academy in Health Care Management for hospitals and health care administrators.
She is at present the Director of the Master in International Health Management Economics and Policy (Mihmep), at SDA Bocconi. Viviana holds an MD, a master in Pediatrics and a PhD in Gastroenterology and Nutrition from Milano University.
She had a rewording professional global career in international public health, working for the WB, the WHO, in various capacities, gaining extensive country experience in Asia, Africa, Middle east and Eastern Europe. She was from 2014 to 2020 the Head of the Health System Strengthening/Maternal Child Health Division at the Global Fund to Fight AIDS, Tuberculosis and Malaria.
Main focus of her work in global health is on strategic planning; policy development; health system strengthening; technical advice for program implementation in the field of reproductive, maternal, child and adolescent health, gender, TB, HIV and Malaria; and partnership-building with a wide range of stakeholders.
Viviana is a Member of the GAVI Independent Review Committee (IRC) with focus on RSSH, MCH and Malaria; she is also member of the Access and Product Management Advisory Committee (APMAC) of Medicines for Malaria Venture and Senior Follow for Results (R4D) for Development where she provides support to R4D programs in Guinea and Togo.
Her research activity is focused on Health System Strengthening, HIV, Malaria, Maternal and Child Health, Policy and Management in global health, Access to medicine in LMICs.
She had her work published in many international and national journals.