Image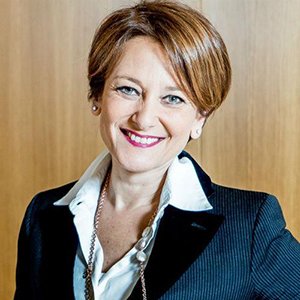 Affiliated
Rosanna Tarricone is Associate Dean at SDA Bocconi School of Management and Associate Professor in Public Administration at Bocconi University, Department of Social and Political Sciences.
She holds a degree in Business Administration from Bocconi University and an MSc in Health Services Management and PhD in Public Health and Policy, both from the London School of Hygiene and Tropical Medicine, University of London.
Rosanna has been awarded over 10 multi-annual competitive research grants from international institutions such as the European Union, the Swiss Bridge Award and InHealth (USA).
Rosanna serves as an expert for the DG Research and DG Health of the European Commission. She facilitates the continuous exchange of experiences and harmonisation of methods and procedures between the HTA Agencies of the EU Member States within EUnetHTA.
Since 2007 Rosanna is an advisor for the Ministry of Health (MoH) of Italy and has contributed to the design and development of the National Programme of HTA for Medical Devices.
She is part of the Experts Panel aimed at advising the MoH on the future of the Italian NHS. Between 2005 and 2010 Rosanna held the position of Director Economic Affairs at Medtech Europe and contributed to develop research and generate robust evidence around medical devices by launching the European Health Technology Institute for Socio-Economic Research, a partnership between European universities (Bocconi University, London School of Economics and Technische Universität Berlin) and policymakers (European Commission, WHO).
Rosanna is an active member of ISPOR, served on the ISPOR Board of Directors between 2016-2018, and currently chairs the Publications Management Advisory Board (MAB). She has over 100 publications in the areas of health policy, healthcare management, economic analysis of health care services and health technology assessment (HTA).