Image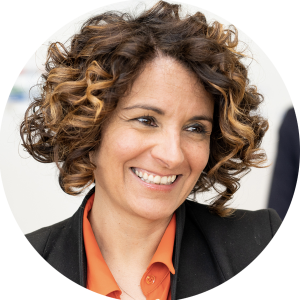 Affiliated
Francesca Lecci is Associate Professor of Practice at SDA Bocconi School of Management (GHNP Division) and coordinator of the research area on Healthcare Management at CeRGAS. From 2015 to 2023, Francesca served as the Director of the Executive Master in Management of Healthcare and Social Organizations (EMMAS) at SDA Bocconi. Since 2023 she is the Director of the Master in Healthcare Management (MIMS) at SDA Bocconi.
She holds a Degree in Management of Public Administration at Bocconi University and a Ph.D. in Management of Public Administration from University of Parma. Her research interests focuses on management accounting, performance management and corporate finance in healthcare and public sector.
Her current research addresses three main questions: a) the impact of the use of performance measurement systems on the effectiveness of regional strategy execution in healthcare sector; b) the role of management control systems in the change process in hospitals and organizations affected by the spending review; c) managing capacity costs as an efficiency driver. She is the author of numerous books and articles on the subject. Francesca's works have been published in the International Journal of Public Administration, Journal of Management Control, Health Services Management Research, Mecosan and Economia & Management, among others.
She is elected member of the Executive Committee of the Italian Association of Health Economics (AIES).
Since 2023 she is Senior Expert in Farmafactoring Foundation, with the aim of defining the Foundation Agenda in the field of healthcare innovation and sustainability.